About
Content Partners is a unique investment fund and asset management company that acquires cash flows arising from intellectual property in film, television, music and other areas of media and entertainment. Content Partners does not develop, finance, or distribute projects in any medium. The Company provides liquidity to institutional investors and individual royalty owners and assumes the future risks and rewards of that ownership.
We also provide financing for the acquisition of media companies when revenue generating television, film and music assets are part of the underlying transaction.
Content Partners was founded in 2005 and is an SEC registered investment advisor. The company is headquartered in Los Angeles, CA.
Target acquisitions include film, television and music royalties that are in profits and have long term distribution deals with major studios, networks, record companies, and other distribution channels.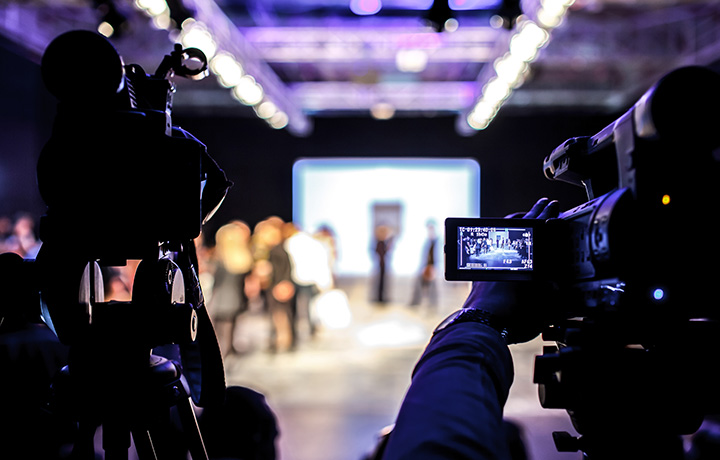 Founding Members

Paul D. Wachter
the founder and Chief Executive Officer of Main Street Advisors
Close
Paul D. Wachter
is the founder and Chief Executive Officer of Main Street Advisors. Main Street Advisors provides a wide range of financial, strategic and asset management advisory services to a select group of high net worth individuals and companies. Main Street Advisors was founded in 1997.
Prior to forming Main Street Advisors, from 1993-1997 Mr. Wachter was Managing Director and Head of Schroder & Co. Incorporated's Lodging and Gaming Group, its Sports & Leisure Group and Schroder's West Coast investment banking effort. From 1987 to 1993, Mr. Wachter was a managing director at Kidder Peabody, where he founded and was responsible for Kidder's Hotel, Resorts and Leisure Group, and managed Kidder Peabody's Los Angeles investment banking group. He began his career as an investment banker at Bear, Stearns & Co. Inc., covering the entertainment industry. From 1982 to 1985, Mr. Wachter worked at Paul, Weiss, Rifkind, Wharton and Garrison as a tax attorney. From 1981 to 1982, Mr. Wachter clerked for Judge Dorothy W. Nelson on the U.S. Court of Appeals for the 9th Circuit.
Mr. Wachter is a 1981 graduate of Columbia Law School, where he was a James Kent Scholar and a Harlan Fiske Stone Scholar, and he graduated Magna Cum Laude and Beta Gamma Sigma from the Wharton School of the University of Pennsylvania in 1978. Mr. Wachter is a member of the New York State Bar.
Trustee, Advisory & Board roles include:
Serves on the Board of Directors of Time Warner Inc. Appointed October 2010.
Trustee of California Governor Arnold Schwarzenegger's Blind Trust and First Lady Maria Shriver's Blind Trust. He served as a key advisor and strategist to Governor Schwarzenegger's 2003 and 2006 campaigns and transition teams.
University of California, Board of Regents Appointed by the Governor in 2004; Chairman of Investment Committee, since 2006. Chairman of the UC Regents Governance Committee, since 2009.
Special Advisor to the California Commission for Jobs and Economic Growth.
Chairman of the Austrian Holocaust Reparations Committee formed by the United States District Court to administer the Austrian Bank Holocaust Settlement Fund.
Special Master in the AOL/Time Warner, Inc. Securities Litigation Appointed by the United States District Court, Southern District of New York from December 2004 through June 2007.
Special Master in Moody's Investor Services class action suit. Appointed by the United States District Court, Southern District of New York in June 2009.
Chairman of the Board of the After-School All-Stars national organization (formerly the Inner-City Games Foundation), Board Member since 1995. He also serves as a Director on the Los Angeles Chapter of the After-School All-Stars.
Currently serves on the Board of Governors of Special Olympics Southern California, where he was Vice Chairman of the Board of Directors from 1995 to 1998 and a Board of Directors member from 1995 to 2003.
Co-Chairman of the Board of Content Partners, a Los Angeles-based company that purchases passive back-end participations in entertainment assets from talent and other participation owners.
Serves on the Board of Directors of Haworth Marketing and Media Company.
Serves on the Board of Managers of Beats Electronics, LLC.
American Skiing Company Board of Directors from 1996 to 2008.

Todd R. Wagner
an entrepreneur and philanthropist
Close
Todd R. Wagner
is an entrepreneur and philanthropist who has achieved considerable success in the fields of technology, media and entertainment.
A native of Gary, Indiana, Wagner received a B.S. from Indiana University, where he was a member of Kappa Sigma fraternity, and subsequently earned a law degree from the University of Virginia.
After becoming a partner in a major law firm in Dallas, he decided to follow his dreams and become a full-time entrepreneur in the emerging Internet sector.
In 1995, Wagner joined with fellow Indiana alumnus Mark Cuban to launch AudioNet, which broadcast live sporting events and radio stations over the Internet. As CEO of AudioNet, Mr. Wagner grew the company to employ some 300 people and expanded its offerings to include corporate events and business services. In 1998, the company's name was changed to Broadcast.com, and under the stewardship of Wagner and Cuban, went public. The Broadcast.com IPO set an opening-day record, with shares climbing 249% from an offering price of $18 to a closing price of $62.75. In 1999, Broadcast.com was sold to Yahoo! for $5.7 billion. Wagner continued to lead the business as a division of Yahoo! until May 2000, when he declined an offer to become Yahoo!'s Chief Operating Officer to focus on other interests.
Wagner later fused his passion for entertainment with his business portfolio to build the Wagner/Cuban Companies. This vertically integrated portfolio of companies spans content creation, distribution and exhibition: 2929 Entertainment, 2929 Productions, Magnolia Pictures, Landmark Theatres and AXS TV. As CEO of 2929 Entertainment, Wagner has provided artistic vision and business acumen critical to such important films as the Oscar-nominated Good Night, and Good Luck and Enron: The Smartest Guys in the Room, as well as Akeelah and the Bee and The Road. Wagner currently is developing The Flyer, a film about the Wright brothers' invention of flight. In addition, Wagner serves on the boards of directors for both the American Film Institute and the Tribeca Film Institute.
Wagner's business interests also include a stake in the World Champion Dallas Mavericks, as well as in The Weinstein Company. Additionally, he is a founder and co-chairman of Content Partners LLC, a company that invests in the back-end profit participations of Hollywood talent. Wagner also continues to invest in and nurture a variety of technology and media start-ups. In 2012, Wagner was inducted into the Texas Business Hall of Fame, which recognizes the accomplishments and contributions of outstanding Texas business leaders.
In addition to his business endeavors, Wagner has made a very substantial commitment of his time, energy and resources to giving back through the Todd Wagner Foundation. For more than a decade, the Foundation has implemented Wagner's vision of venture philanthropy and invested tens of millions of dollars in cutting-edge programs that empower underserved communities and at-risk youth.
The Foundation's signature program is MIRACLES, a structured after-school program focusing on technology, education and life skills for children grades 6-12. In 2007, the Foundation made a substantial grant that united the MIRACLES curriculum with The Boys & Girls Clubs of America's (BGCA) technology program "Club Tech."
One of the Foundation's first initiatives was the Minority Technology Fund, which provided resources, mentoring and training to help entrepreneurs in Dallas' inner city compete in today's technology-driven world. The Fund made important early investments in several companies who continue to thrive more than a decade later.
Wagner is also an ardent supporter of the After-School All-Stars (ASAS), which offers year-round technology, academic, sports and cultural programs for inner-city children to help them achieve success in school and in life. In addition to serving on the ASAS national board of directors for 10 years, he brought the organization to Dallas in 2001 and built it into a widely respected program that has reached approximately 8,600 children through partnerships with Dallas ISD and dozens of community- and faith-based organizations.
In 2003, the Todd Wagner Foundation partnered with the nationally renowned Knowledge is Power Program (KIPP) to bring KIPP's first college preparatory public school to Dallas. KIPP TRUTH currently has more than 350 students enrolled in grades five through eight, and KIPP recently announced ambitious expansion plans for the Dallas/Ft. Worth area with hopes of having 10 KIPP schools serving 5,000 students in the region by 2025.
Other recent Foundation investments include a multi-year commitment to The First Tee's "Campaign for 10 Million Young People," of which Wagner himself became a Trustee.
In recognition of his business and philanthropic efforts, Wagner has received numerous honors including induction into the Texas Business Hall of Fame (2012), the After-School All-Stars Inspire Award (2010); Special Care and Career Services Milton P. Levy Volunteerism Award (2008); Dallas CASA's "Champion of Kids" (2005); Kappa Sigma's National Man of the Year (2003); and Social Entrepreneur of the Year (2002) by Dallas' Center for Nonprofit Management.
Participants
We purchase backend profit participations from Service Participants and Financial Participants who own backend profit participations in films that have been theatrically released by the major studios, television series that are currently in profits and recorded music.
Service Participants
Actors
Writers
Directors
Producers
Talent agencies, management companies, and law firms
Estates
Charitable foundations
Production Companies
Networks
Financial Participants
Banks
Investors
Financial Institutions
Family offices
Insurance companies
Studios
A straightforward, confidential process
Participants provide Content Partners with contracts, all previous accounting statements, audit reports and projections. We take it from there and present you with a firm offer. We will then arrange completion of the studio assignment.
Hassle-free participation maintenance
We purchase up to 100% of a participation, regardless of your reason for selling. In cases in which we purchase less than 100%, our services include monitoring all future participation statements. This includes commencing audits as necessary, advancing audit and legal costs, employing expert distribution consultants in the audit process, and negotiating audit settlements.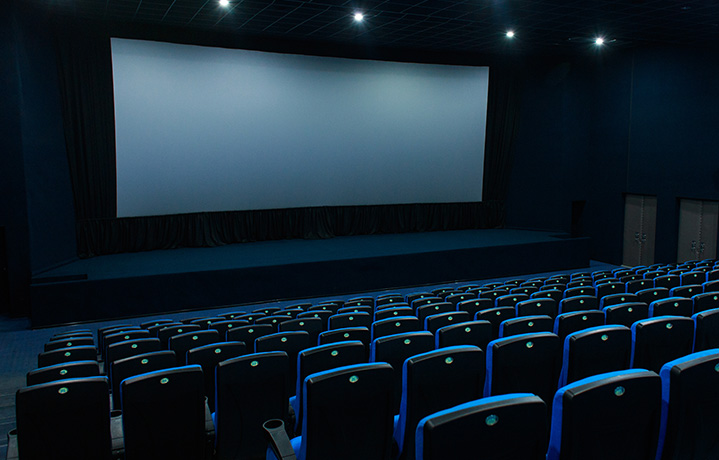 Content Partners in the News